How to make the transition to spring 2023?
The winter season is well and truly over. It is time to prepare your wardrobe with trendy outfits for spring 2023. Adapt your outfits with elegance and boldness!
Fashionistas know that every change of season is an opportunity to reinvent their style. We like to mix our favourite pieces with new trends found on the internet or in boutiques.
For this year, we'd like to show you how to wear and accessorise your Skidress clothes for spring 2023. Because yes, just because winter is over doesn't mean you have to put all your jumpers back in boxes and let them wait until the next snowflakes.
Follow us on a journey to the heart of fashion. Where style and elegance are combined with comfort and functionality.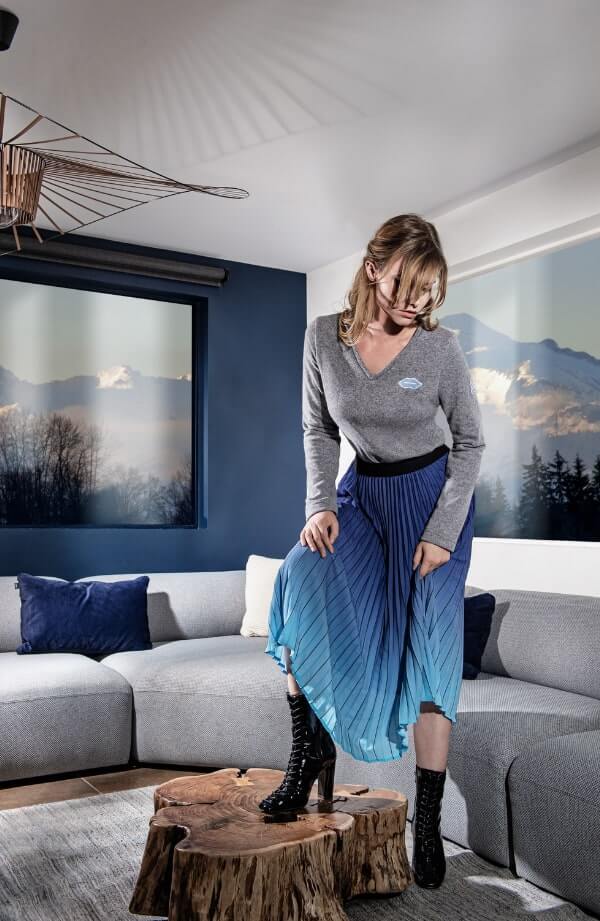 Winter clothes to keep for spring 2023.
Spring is the season when the weather still plays with us. A few rays of sunshine appear and minute by minute the wind picks up. Therefore, it is essential to keep winter clothes in your everyday outfit. Skidress will be your main ally. For a comfortable and sophisticated look, opt for quality and timeless pieces. Our light wool jumpers such as Aurélie or Emeric, as well as our softshell jackets such as Adeline or Jean-Charles will be perfect. These pieces will keep you warm without being stuffy and cover you from the wind.
To bring structure to these winter pieces, opt for spring accessories such as our colourful scarves. They are available at the outlet from 30% off. Our caps are ideal for a more sporty and modern look.
For trousers and skirts, soft materials such as the Alix stretch jogging and leggings bring light to your outfit for optimal comfort.
Our top tip: Play with layering to create a couture silhouette. For example, pair a sleeveless down jacket, available in several colours for men and women, with your best shirt. Puffy sleeves will be a plus to give character and lightness.
The colours and patterns to adopt for spring 2023.
Spring… No more dark and dull colours! We're pulling the most beautiful, colourful blouses from our wardrobe. We are putting joy and excitement into our spring 2023 trendy outfits. So yes, like every season, some colours stand out more on the catwalk. We'll be revealing the colours and patterns that will apply for spring 2023.
This season, in particular, we advise you to go for fresh and bright colours. Think sky blue, lavender and white. You will find these colours on our Sacha polo shirts. Made from organic cotton. These pastel colours will bring softness to your spring outfit and brighten up your face.
You can also show your boldness with electric colours. Roy blue, red, and yellow are present on a variety of Skidress t-shirts, new this season!
When it comes to materials, it's best to wear light, flowing fabrics. Our light wools and organic cotton garments will give you a second skin feeling. Softshell is also our material of choice for the season. It provides complete protection against the wind without overheating the body. We particularly like it for days out on the town.
For a more sophisticated couture outfit, don't hesitate to mix materials. We suggest a denim skirt and a softshell jacket. The denim skirt is the star piece of the season. Seen on all the spring fashion week shows, particularly short or very long with a slit. It is the combination that shakes up the silhouette and brings a touch of modernity and audacity.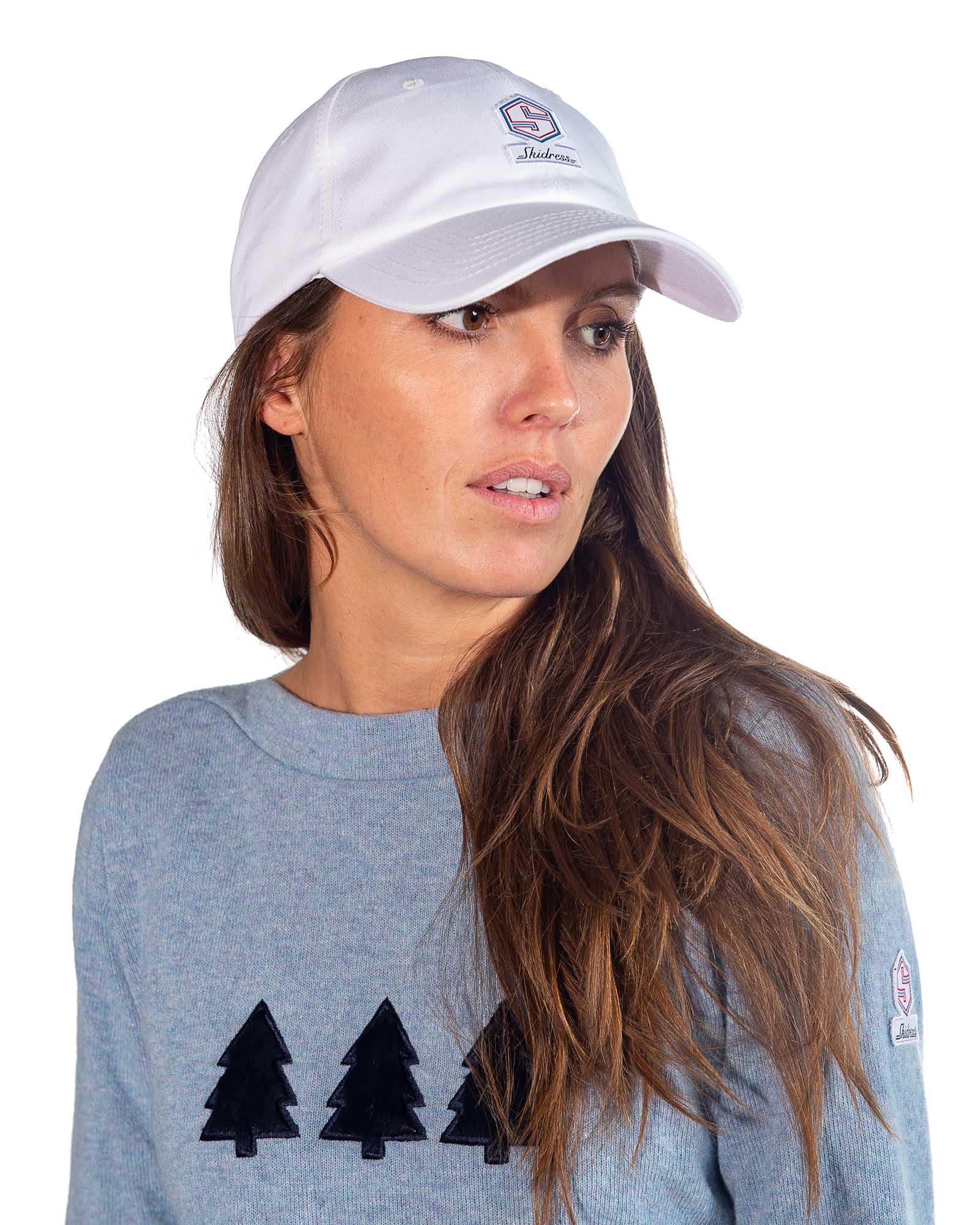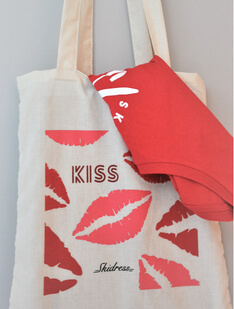 The accessories of choice for spring 2023.
Accessories are a key element in adapting winter clothes and transforming them into spring clothes.
Let's remember our needs: to have an outfit that is adaptable to weather situations while maximizing the light on our outfit. We want to shine no matter what the circumstances. To do this, it is essential to use quality accessories.
First point: jewellery! Jewellery is close to your face. They are therefore one of the first sources of light. We recommend that you choose gold or silver jewellery, depending on your skin tone, so that it lasts over time. For example, you can opt for a necklace or earrings from I Love Ski for the most distinguished discretion.
As for the bag, this year we like them in XXL to be able to put everything we need inside (sunglasses, wallets, headphones and jacket if the temperatures allow it). At Skidress, we have been opting for practical and original bags for a few years now, with our timeless tote bags with designs that reflect our values. They will be the perfect complement for your outings.
Shoes are also very important. We've done away with our leather boots that suffocate the foot. Choose light and comfortable shoes, such as white leather or suede sneakers, so you can run around in your busy days between work and a night out with friends. You don't have time to think about shoes anymore, they will adapt themselves to the occasion.
Shine in the spring of 2023!
It's already the end of our fashion roundup. We hope we've given you a taste of lightness and sunshine as we move into spring 2023. The transition can sometimes seem tricky, but it can be done with style, elegance and boldness by following these tips.
By reusing quality winter pieces and pairing them with spring accessories and bright colours, you can easily create sophisticated and comfortable silhouettes for the new season.
Remember, the key is to feel good in your clothes and find your own style by playing with layers, textures and colours.
With these tips, you can be sure to have a dynamic and adaptable wardrobe for your spring 2023 trendy outfits to shine with elegance and confidence.